Banner Design for Your Business
We offer professional banner design services. It is our aim to make your banners eye catching in order to reach targeted audience.
Why do you need an appealing banner?
A banner may be a hypertext link that works as an advertising tool for your company and as a door to your website. As how to direct quality traffic to your website, which can end in sales increase, we believe that banners got to be attractive, and provides a reason to be clicked on.
Considering the growing number of advertising banners on the web , it's necessary to face out from the competition. A professionally designed banner will make all the difference. In fact, if a banner enjoys knowledgeable , eye-catching and appealing design, it'll certainly achieve the web world.
GLIMPSE ON BANNER DESIGN SERVICES
Benefits Of Banner Marketing
Banner marketing has few surprising benefits:
Market at Affordable Prices
Unlike other sorts of advertising, banners are cheaper to make and share. Digital publishing software is out there for creating your ads. you'll partner with display ad networks to publish the ads you create.
Increase Brand Awareness
Having your banner appearing on several websites strengthens your brand. Few companies use this type of selling . Thus, it'll make your brand familiar to those who've never heard of your business.
Target Specific Customers
Many businesses struggle because they don't specify their ideal customer profile. As such, they find yourself trying to sell to everyone. This strategy doesn't work well.
Measure Your Effectiveness
Marketing may be a results-driven practice. Thus, you ought to be ready to measure how effective your marketing campaigns are. Banners allow you to trace what percentage people saw your ad and what was the click-through rate.
Get a Long-Term and versatile Solution
The beauty of banners is you'll maintain the campaigns for long periods. This consistent or repetitive nature reinforces your brand's name to potential customers. Plus, whenever they click the banner, they're going to be taken to your website.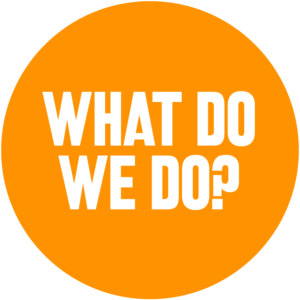 Banner Design Consultants Services
We design various sorts of banners depending upon the client's requirements, let it's static, GIF, HTML5, flash-based, etc for online ad campaigns.
We have a policy of designing tailored to the requirements of our clients who have outsourced to us, which helps them make an efficient impression on the minds of their customers. Our experienced graphic designers help us to supply various creative services in pace. IATS provides high-quality banner design solutions at low costs.
The creativity, be it from text or the visuals our team assures you to supply strong design among the opposite companies. We also design signboards for indoor, outdoor, and online marketing activities. Depending upon the audience, each design is planned and shared with the priority client. As per the instructions and inputs received from the client, the designing process begins with our creative artists and copywriters.
Results
Our expert Graphic Designer Consultants not only design best and eye catching banners but also, we put efforts to make it more profitable for your business.